When you're not prepared for the unexpected, you'll be derailed by it.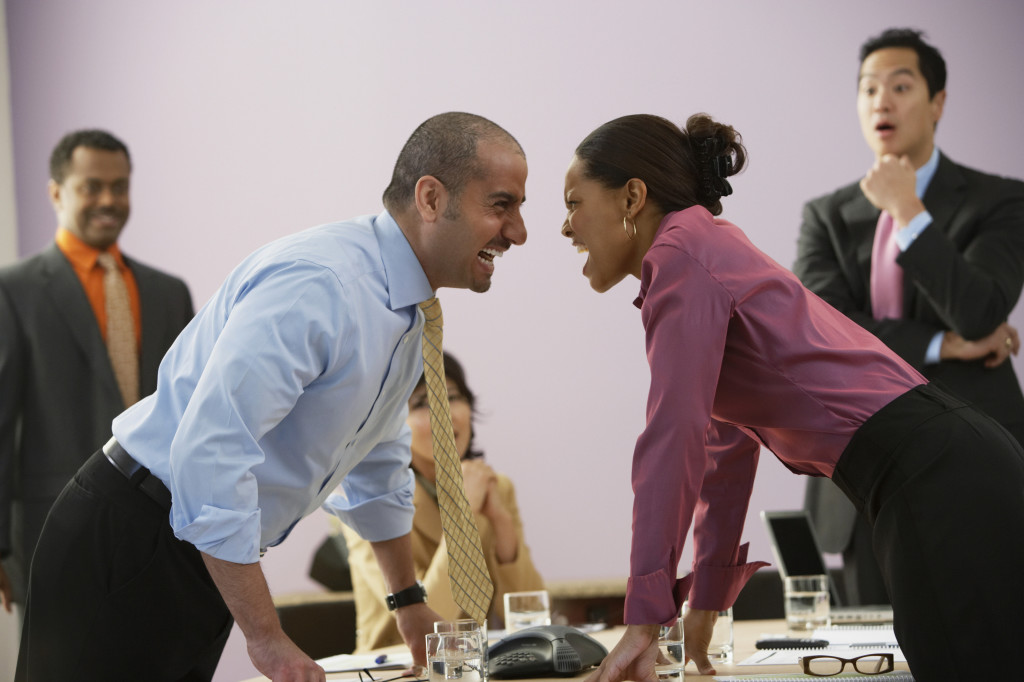 The phone rang.
Dad, Can I stay over here and eat dinner?
I thought for a moment – dinner is the one time every day we spend together as a family.
Baby, it's best if you come home and eat with the family. Then you can go back and play with your friend.
It was quiet for a moment – But Dad, they said I could stay.
I know, baby. But mom and I would like to spend some time with you at…
OK, Bye. Silence.
I placed the phone down and looked across the counter at Sarah. She could sense the hurt in my voice – She just hung up on me – she's never done that before. What is happening to our little princess?
Dinner was somewhat awkward – long silences briefly interrupted by small talk.
After clearing the dishes from the table, Sarah and I sat down on the couch with Madison. Since this behavior was so uncharacteristic for our normally jovial daughter, Sarah asked her to tell us what she was feeling.
Several more questions were followed by tentative responses from Madison. Then I asked Madison, How can we help you to respond more appropriately to mom and dad?
After what we'd experienced over the past hour, I half-expected to hear, If you would've just let me stay at my friend's house…
So I was a bit surprised when she said, It would've helped if you had given me a time to come home. I just wasn't prepared to come home.
Here's what she was saying – When I prepare for what comes next, it's easier to respond appropriately.
It's inevitable
Every day, every week, the same frustrating thing happens over and over. For you, maybe it's traffic. A high maintenance customer. An inexperienced boss. That knucklehead team member. A lazy employee. Your nagging wife. Or your unappreciative husband. Whatever it is – it throws you off every time.
They're all frustrating. But why?
If you know there's a good chance that one of these are going to happen into your otherwise blissful day, then you can prepare your response. And we're not talking about how you're going put them in their place once and for all.
You can prepare to respond calmly. Professionally. Directly. And you'll be more respected for it.
When I'm not prepared for the unexpected, I get derailed by it. But when I have prepared myself for the inevitable, I'm more likely to respond appropriately.
Leaders who have not prepared for the unexpected
React instinctively – and often overreact

Hurt people

in the process
Worry
Damage open communication
Stifle creativity, innovation, and productivity
Frustrate followers
Focus on their own pain
Those who think ahead and prepare for the unexpected
Respond appropriately
Support and energize the team and the organization
Facilitate productive conversations,

even in the face of conflict

Grow personally and professionally
Gain momentum
Reach and exceed goals
I spent some time thinking about Madison's observation as it relates to my work and my relationships. I am a better team member, dad, husband, leader, friend when I prepare for the unexpected.
When I'm not prepared, I often react in ways that harm my influence and hurt others. [Tweet That]
You're a better leader when you're prepared. Here are 4 ways to prepare for unexpected moments in your life and work…
1. Slow Down
In his newly-released book, The In-Between, my friend Jeff Goins wrote, It's just not possible to live in the past or in the future – all you have is now. You might as well take your time and live in today's moments.
If you'd just slow down a little, you might find that people really do care about you. Life and work just get in the way of our relationships sometimes. And that's ok – if you're ready for it.
2. Think strategically
People are valuable and worth developing – and their ideas are the most valuable assets in the world. So it's foolish to coast through the work week and home life without proactively planning for successful relationships.
We should regularly be asking questions like – Who am I working with? What challenges are likely to arise? Do they know that I care about their success? How would I want someone to communicate and work together with me? How can I best serve them?
3. Respond appropriately
It never comes at a good time – and it almost always catches you off guard. Unless you've planned for it to happen.
Yes – there are times when a direct response is warranted. And it can be issued calmly – in a way that improves the relationship. Every time.
4. Follow-up
Your calm, professional response in the moment can feel uncomfortable for those who are present – especially to an offending party. After an uncomfortable interaction, give them time to process what happened. To cool down if necessary.
Then, always follow-up. Ask questions. And listen.
The key to making progress in relationships and developing people is follow-up.
To lead effectively, you must be prepared to respond appropriately to the "unexpected". [Tweet That]
Here's the question: How do you prepare for the unexpected? Share your thoughts in the comments.