"I'm glad someone around here thinks it's OK to fly by the seat of your pants rather than planning everything out!"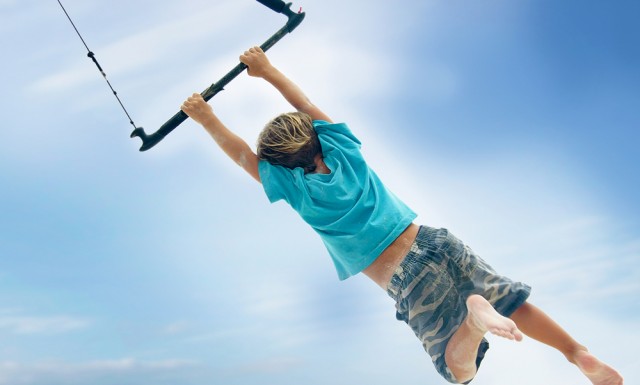 …Words uttered by one of my esteemed (I use the term loosely) colleagues moments before he poked his head in my office door sporting a big, cheesy grin.
To be fair, we are in the middle of intense strategic planning within our organization. And since my role is responsible for leading the planning  process, I am privileged to endure occasional sarcasm.
Don't get me wrong – I get where he's coming from.
I mean, is there really ANYONE who feels genuine excitement (I'm talking – goosebumps, hair standing on end – excitement) at the mention of the word planning? Not many.
Yet, nearly all of us would agree that planning is down-right essential for organizational growth, team growth, even personal growth to occur.
Here we go
This month, we launched a strategic planning process within our organization. And over the next few months we will involve thousands of people within our organization and in the surrounding community in this planning effort.
Since terms can mean very different things depending on one's experiences, we drafted the some guiding principles to insure that all parties involved in the planning process were heading toward the same goal.
You'll find that many of these guiding principles can be easily customized and applied to your setting. So I am sharing them with you just as we shared them with our teams recently.
Why do strategic planning?
Guard against 

stagnation

, mission-drift and vision-drift. To keep ministry development consistent with our mission.
Effectively manage resources and opportunities.
Vision-oriented approach to ministry vs. task-oriented approach
Give members opportunities to channel discretionary

giving

 into ministry efforts
Allow time to evaluate and improve the organization
Key Questions
If we are living out our core purpose, what does our organization look like in 3 years? 10 years? 15 years?
What are we passionate about doing? About becoming?
What are we not interested in doing?
If our church was gone tomorrow, what would our community lose? Don't include what they can get at another church. What void would be left in our community?
Goals of Strategic Planning
Better understand our ministry through the eyes of the leadership, congregation, and community.
Create a 3 year ministry plan (which includes 10-15 year goals) to allow us to commit resources to ministries that are consistent with our core purpose and vision.
Present a thoroughly considered strategic plan at the 2013 Vision Event.
The Final Plan
We are starting fresh to see where the process takes us.
It will be based on our core purpose and

vision

.
It will consider the passion of our leaders and congregation and the needs of our local community, culture, and the world.
It will address current areas of ministry that need to be strengthened.
It will result in ministry initiatives for each year of the planning horizon.
It will allocate human and financial resources to priority initiatives.
 What strategic planning won't do
Dictate all of the details. We'll use terms like "Consider launching…" or "Improve the effectiveness of…".
Eliminate short-term planning
Eliminate the need for staff meetings and retreats.
Foresee every possibility.
 The Process
Core Purpose – Who are we?
Vision – What do we want to Belong to? What are we Becoming? What will we Build?
Surveys – staff, leaders, church, community
Analysis – look for themes within the survey data, demographics, etc.
Ministry Initiatives
Finalize plan
Distribute plan
As we work through the process, I'll write more about what we're doing and provide templates and resources that you'll be able to use with your team.
Question: Have you participated in a strategic planning process with your team? What would you clarify for your team up front? Leave your ideas in the comments – we'd love to learn from you.