This is a guest post by Dwayne Morris, a blogger, author, and speaker who lives in South Carolina. Dwayne serves young leaders who have a passion to live a life that matters. Connect with him through his blog, on Facebook, or on Twitter.
Tired of being ordinary?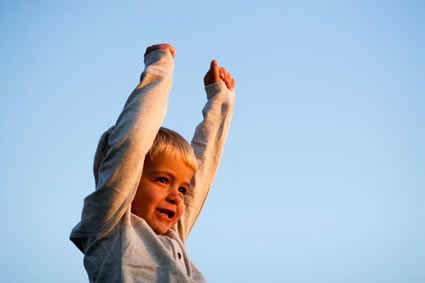 Following the same cycle day after day? Ever wonder if you've just wasted 24 hours?
The lyrics of a popular song include:
There's more to this life living than dying

More than just trying to make it through the day

More to this life, more than these eyes alone can see

And there's more than this life alone can be
There is far more to life than any challenge, pain, or hurt you may experiencing at this moment. I refuse accept the notion that an infinite God created anything or anyone to be ordinary.
So how does the life of an ordinary person go from ordinary to OUTRAGEOUS! Here are 4 steps to the outrageous life:
1. God is there
To experience OUTRAGEOUS, we must begin with the understanding that God is always there. Always!
The challenge for us is to make sure we're aligned with God. Once we are, He can begin to add more to our lives.
2. Your Contribution Matters
When it comes to doing the OUTRAGEOUS, God created you with a plan and for a purpose. Then He gave you specific skills to accomplish that plan.
Yet many talk themselves right back into mediocrity before they ever get moving toward the courageous life.
No matter how small it seems, your contribution to the OUTRAGEOUS life matters – a lot!
3. Obstacles are Opportunities
Let me state the obvious - If you are going to move from ordinary to OUTRAGEOUS, there will be obstacles. [Tweet That!]
Obstacles only become obstacles when we allow them to stop us in our tracks. Yet most of the time they're opportunities to grow.
4. Don't Limit God's Possibilities
Plans are important, but they can sometimes limit what we're able to accomplish in life.
When we follow the outrageous path, we discover that we are capable of more than we ever imagined.
The journey ordinary to OUTRAGEOUS is exciting – it will refresh your life and renew your passion.
Free Book
The Outrageous Life releases today on Amazon in several formats! Order your copy today!
And I'm giving away 20 FREE copies of the book. Here's how you can get a copy for yourself or for a friend:
Leave a comment

answering the question below. Include your email address in your comment - I'll remove it once the giveaway is finished.
Then,

Tweet

a link to this post, or share it on Facebook. Use the hashtag #theoutrageouslife.
I'll email the winners a link to download a free copy of the book.
[Update - It looks like we have 20 who qualify. Thanks for participating!]
Question: What do you love to do that you can leverage for the benefit of others? Leave your thoughts in the comments.