In case you missed them, here are my top 10 posts for January, along with my top 10 commenters.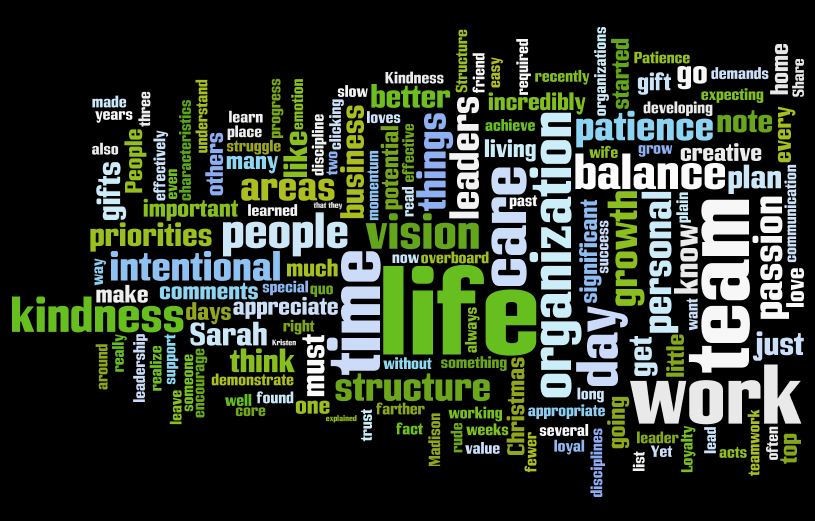 Top Posts
These are the posts that received the most page views in January. Interestingly, several of the posts were not posted in January (including the number 1 and 2 posts), yet they continue to resonate with many readers months after posting.
1. One on One Meetings that Work
2. Creating Your Business Vision
3. Leader Profile | Jeff Goins
4. 4 Signs Your Leadership isn't Working
5. Top 10 Posts that will take your writing to the next level
6. 3 Tips That Will Get Your Resume to the Top of the Stack
7. Everything You have in Common with that Difficult Team Member
8. Top 10 Posts for Starting (or Improving) Your Blog
9. Your Organization May be Gone in 5 Years if You Don't Do These 3 Things
10. Strategic Planning and Why Flying by the Seat of Your Pants Won't Cut It
Top Commenters
I am sending each of the top commenters a copy of one of the best leadership books I've read in 2012.
1. David Sparks
2. Tom Dixon
3. Doug Hibbard
4. Joe Lalonde
5. Dan Black
6. Debra Webb
7. Jeremy Binns
9. Zach Malott
10. Caleb Suko
[If you're on the list, send me an email with your mailing address and I'll send you the book.]
Interesting facts
Here are a few blog improvements from the month of January (if you are interested in this type of stuff):
Email subscriptions grew 50% – the highest number of monthly subscriptions to date
Average Monthly Traffic increased 121%
In January, the blog set new Daily, Weekly and Monthly site visit and page view records
Even if you didn't make the list, I am deeply grateful for your participation in the conversation this month – many tweeted, liked, shared, and commented.
We are growing and making a difference together. I am looking forward to getting better connected in this year!
Question: What was your favorite post in January? Why? What was the top post on your blog in January? Let us know in the comments.