[Update - This post and the poll have been updated for Round 2,
so you can vote again on Round 2 options!
Some of the comments below refer to Round 1 options.]
I need your help with the cover design of my newly revised book, Creating Your Business Vision. (You can get a free copy of the current version of the book here.) We are finishing up the revisions and design now and will release it in October.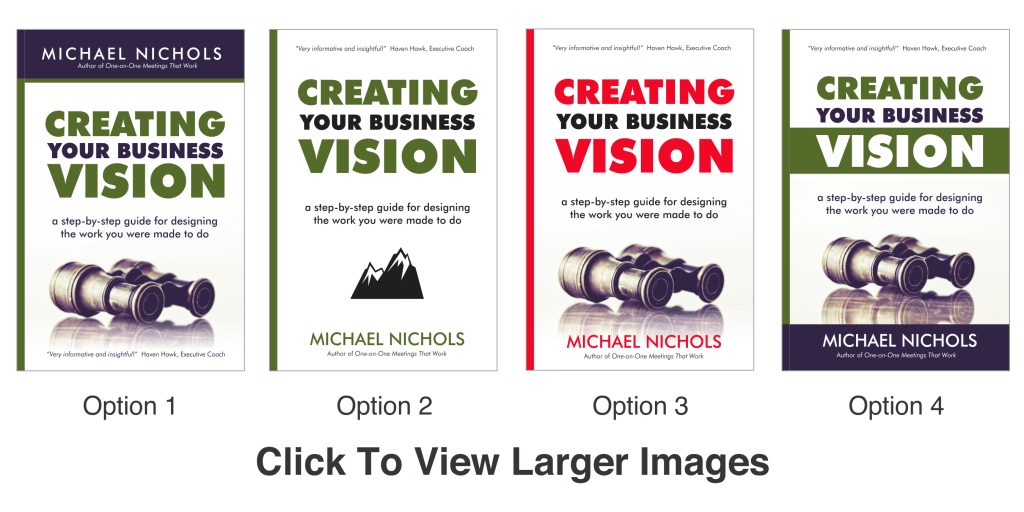 The book includes everything I have learned about developing vision from working with scores of organizations all over the country. I can't wait to share it with you.
As we work to finalize the book, I really need your help in choosing a cover design. The cover options represent four options out of several we considered.
What do you think? Which cover do you prefer?
If the poll does not appear in your browser, click here to take the quick poll. It takes just 10 seconds!
So, what stood out most in the option you chose? You can leave a comment by clicking here.