In your lifetime, you will have the opportunity to SIGNIFICANTLY impact the lives of a small handful people. [Tweet That!]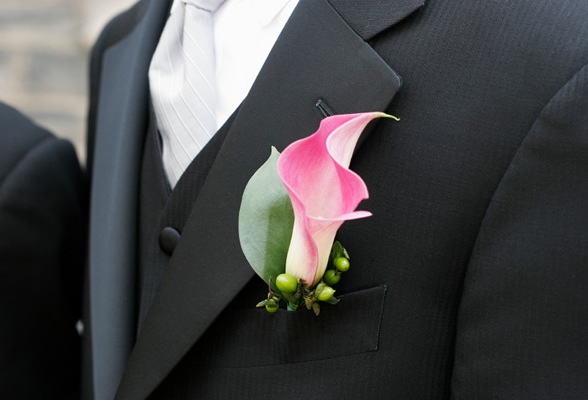 For me, Dennis Scheidt was one of those people.
Friends on purpose
There was a time when I didn't have many friends – mainly because I had not purposefully developed healthy relationships.
A few years ago, I began placing higher value on the social and emotional benefits of close friendships.
Today, being a friend is a top priority for me.
I made an intentional decision to become Dennis' friend.
Don't misunderstand – he had friends – plenty of them. In fact, he has friends that he spends substantially more time with than he does with me.
And that's ok – because my motivation was less about me gaining a friend and more about how I could be a friend.
I got both!
It's all about serving
I began looking for ways that I could serve Dennis.
Over the first few months, I helped him balance his checkbook. I showed him how to use financial software to setup a budget and track spending. I mentored him in his supervisory role at work.
My wife and I bought him a computer. We helped him get connected with a new church. I was able to listen as he experienced a very difficult situation.
Expect the unexpected
Dennis and I had been friends for a year or so – then one day he called. His tone was serious. He said, There's something I've been wanting to ask you.
I responded – What is it? I'll do anything for you.
He said, I'd like for you to be my best man. Would you do that?
His request was totally unexpected. I mean – I knew he was getting married. And we were planning to attend his wedding.
But he has 6 brothers – and lots guy friends! Why me?
He explained, You've been a great friend to me. Your influence has profoundly impacted my life. I can't think of anyone that I'd rather have as my best man.
I had never been asked this question before. (And I've never been asked since.)
Within days, I began researching what a best man was supposed to do.
One of the responsibilities of the best man is to make the toast for the bride and groom. This is generally preceded by the best man speech.
So here is the speech I prepared for one of my best friends in all the world:
I want to thank all the people who made this day possible – especially the parents of the bride and the parents of the groom. Not just for this beautiful day, but for their influence on the lives of these two wonderful people.

I want to thank all of YOU for coming to celebrate this very special day with DJ and Shelby. There's no place I'd rather be. DJ has been a great friend to me.

He has always treated Sarah [my wife] with great respect. Occasionally he treats me with respect.
He has loved Madison [our daughter] like family. And she loves Peyton [his dog].
He has considered me a mentor, even though he knows me pretty well.

Sarah, Madison and I have great memories together with DJ and Shelby – like Sundays in Chattanooga for church (and shopping afterwards when Sarah talked us into it); times he and I chased golf balls around Dayton Country Club though we both would benefit greatly from a BUNCH of golf lessons.

I also remember sitting in a restaurant in Chattanooga with DJ, Shelby, and Sarah, when I realized that this is it – DJ has found his match. I've learned that DJ and Shelby balance one another perfectly:

DJ is a saver; Shelby is a giver
DJ is competitive; Shelby is good at calming him down
DJ eats for recreation; Shelby is

religiously healthy

DJ can't stand being late; Shelby doesn't mind it
DJ is a hard worker; Shelby is going to make all the money
Dennis changes his name on occasion; Shelby is cool with hers

When I made the decision to accept a new position – one thing I knew right away was that I wanted to continue working with DJ. (And I guess I won't be calling him late at night for a while about work-related stuff – he'll be a little busy.)

He and I have spent a lot of time together. Usually it was when one of us was going through something difficult. It was in those very challenging circumstances, he was a great friend to me. And now my friend marries his best friend.

Marriage is not about finding a person you can live with, it's about finding the person you can't live without. And my friend has found that person.

So here's to the union of two wonderful friends – one will never remember the anniversaries and the other will never forget them.

May you be friends to each other as only two lovers can, and may you love each other as only best friends can.
If I'm totally transparent, Dennis was a friend to me when no one else was. Through some of the darkest moments of my life that few knew about – Dennis was there.
For that I'm grateful – and I'm grateful to have been given the opportunity to be a friend.
Question: How have you been able to significantly impact someone's life? What did you learn from it? Tell us about your experience in the comments.