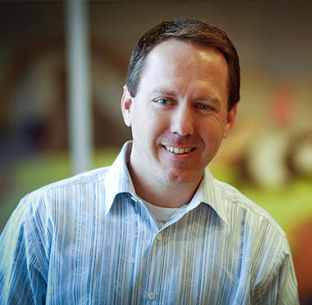 I am a writer, speaker, and the Administrative Pastor at FBC Midlothian. And this is my personal blog.
I believe that if you are going to live and lead well, you must be thoughtful and purposeful about it.
I write about leadership and intentional growth – personal, leader, team, organizational – and I often include resources I am discovering as I grow.
I started this blog in 2008 with some burning questions and a few ambitions. I wanted to know:
How do successful leaders do it?
What makes organizations grow consistently?
What does it really take to lead?
How am I supposed to lead when I'm not in charge?
Why do leaders lead?
How do you succeed at leading without driving everyone crazy?
Along the way, I found a community of like-minded people sharing many of the same struggles in these areas. So, this is where we band together to grow and lead with purpose in our lives and work.
My goal is to create insightful, relevant content that you can put to work in your personal and professional life. If you are in a position of leadership—or aspire to be— this blog is for you. If you have any interest at all in growth, this blog is for you.
I post 1-3 times each week and always try to provide practical value. If you don't want to miss a thing, you can sign up for free updates by entering your email in the subscribe form.
Keep in Touch
I hope this blog challenges, inspires, and motivates you to grow and lead with purpose. If it does, comment on the post or send me a note via email. I would love to hear from you.
In addition to regular updates, you can get my weekly newsletter (with exclusive content and offers).
The best way to engage with me is in the comments section of my posts. I respond to every post personally.
You can also connect with me on Twitter, Facebook, Google+, or LinkedIn. If you don't want to miss anything, subscribe to the feed for this blog.
Here are a few other reasons you may want to get in touch with me – you can email me regarding these opportunities.
If you are interested in having me speak at your event.
If you are interested in advertising on my blog or having me write about your company, brand, or service.
If you are interested in reposting or reprinting one of my blog posts.
If you are looking for a specific blog post, you can either search my Archive page or use my search feature on the right side of this page.
Subscribe to my regular updates and get a FREE eBook and exclusive content!
My Biography
As a facilitator of organizational growth and strategic planning, I have led unprecedented growth in businesses, colleges and universities, churches, and non-profits for more than 25 years.
Since 1995, I have served as Founder and President of a marketing firm, as a pastor, and as a Vice President, Dean, Director, and consultant for Christian colleges and universities. I am currently the Adminstrative Pastor at FBC Midlothian in the Dallas-Fort Worth area.
I actively coach individuals and teams to develop personal and organizational vision and plans and to effectively manage priorities and decisions. I have conducted significant research in the area of organizational team leadership. Additionally, I speak and present at conferences, churches, and on university campuses on a variety of topics, including Life Planning, Vision, Team Leadership, Organizational Growth, and Marketing.
In 2010, I completed a Doctor of Education degree in Organizational Leadership. My wife, Sarah, and I have been married for 10 years. We have one daughter, Madison, and one son, Andrew. We live in the Dallas area.
Disclaimer
This is my personal blog. The opinions I express here do not necessarily represent those of my employer. The information I provide is on an as-is basis. I make no representations as to accuracy, completeness, currentness, suitability, or validity of any information on this blog and will not be liable for any errors, omissions, or delays in this information or any losses, injuries, or damages arising from its use.