I regularly receive email and phone calls from managers and leaders who are just plain frustrated by the lack of progress in their personal or professional life.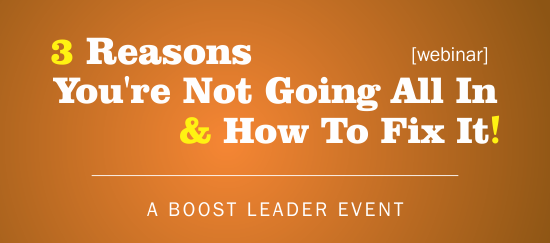 They thought they would be further along in their journey than they already are.
If you can relate, then you need a boost in either your personal and professional life.
I'm hosting a free, one-time webinar with my good friends Jeff Goins, Jonathan Milligan, and Dennis McIntee, who specialize in helping people get unstuck.
JEFF GOINS  |  DENNIS MCINTEE  |  JONATHAN MILLIGAN  |   MICHAEL NICHOLS